Now English version in progress
Please do not use any images on your site without permission.
At least, I hope you e-mail in English me or respective artists before you post it .
If,your page is a individual free fan page,I will permit using my fanart in many cases.
I think that the person of the foreign countries likes my picture joyfully.
main page in written japanise


If you would like to link to this site, any of the images below. Please do not lin directly to these images. Please save them to your own hard drive by clicking on the image of your choice with your main mouse button. Thank you!


Do you enjoy The Ring of the Nibelung? Please let us know: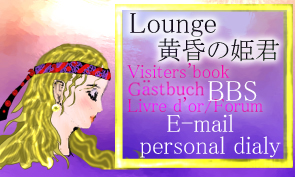 We are not able to accept attachments.



libretto in English